Up to 40% in Valle Nevado Valid from June 27 to July 4, 2014 for Valle Nevado, Tres Puntas and Puerta del Sol hotels. 35% off in Tres Puntas and Puerta del Sol hotels from July 11 to 18, 2014, 7 nights minimum. And 25% off for Puerta del Sol and Tres Puntas hotels, 3 nights minimum, from July 11 to 18, 2014. Offer is good while supply last. Not valid for Suite and Single Room. Limited spaces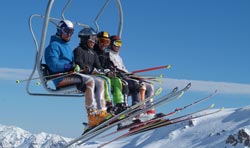 News: Book now for Chile Ski Season 2014 and get great offers!
The ski resorts are offering special deals for early bookings for 2014 ski season, so don't wait and take advantage now!, we are receiving bookings for ski season June - October 2014. Every year the demand by our ski resorts is increasing, reason why we recommend to make bookings as soon as possible in order to assure your trip dates. Any comment or doubt, please contact us, we are experts in the ski industry and ready to help you arrange you ski trip!
Chile Ski Resorts Reservations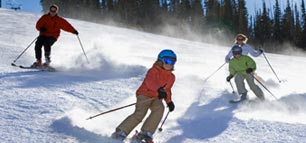 Enjoy the Ski and snowboard in the three most important ski centers of South America with the major skiable surface in the south hemisphere: El Colorado, La Parva and Valle Nevado.
Just bring your sunblock and we will take care of the rest. We invite you to enjoy the charm and magic of skiing in The Chilean Andes, going through the 3 most popular ski resorts in the Southern Hemisphere.... Join our adventure!

3 unforgetable and wonderful days of skiing. Transportation, lodging, breakfast and dinner.

5 days skiing in the best ski resorts of Chile. In the famous Three Valleys, El Colorado, La Parva and Valle Nevado ski centers.
Home ›