Up to 15% off Earlybooking DealBook now and get 15% off in Hotel Nevados and Alto Nevados for reservation of 3 nights from June 30 to July 10, 2015, from July 26 to August 2, 2015, from September 1 to September 13, 2015, and from September 21 to September 27, 2015. And get 5% off for reservations of 3 nights from August 3 to August 9, 2015, and from August 17 to August 31, 2015. Valid paying 100% of the reservation before March 5, 2015 or until running out spaces. Not to be combinable with other promotions. Limited spaces.
Hotel Nevados de Chillán
Termas de Chillán, Termas de Chillan Ski Center
We welcome you to the celebration and inauguration of our Hotel Nevados de Chillan our Mountain Resort, in the areas of big ecological diversity together with the amazing environment up in the Los Andes Mountain.
During the last months we have put our soul and heart in the renovation of our facilities to give you an adventurous and relaxing time, making it an unforgettable experience.
Nevados de Chillán (ex Pirigallo Hotel) wants to welcome you to our comfortable premises with our renewed administration and staff, with a new friendly concept within the areas of big ecological diversity together with the amazing environment up in the Los Andes Mountain.
Rates in US Dollars, per person.
High Season 2015 - June 26 to June 29 / July 10 to August 1 / August 14 and 15 / September 17 to 19
ROOM
STANDARD
SUPERIOR
Per person, per night
Rates valid from JUN/26/2015 until SEP/19/2015
Single

$305

$335

Double

$270

$305

Additional Bed / Bunk Bed

$216

$240

Child

$135

$150
Rates in US Dollars, per person.
Low Season 2015 - June 30 to July 9 / August 2 to August 13 / August 16 to September 16 / September 20 to the end of the season
ROOM
STANDARD
SUPERIOR
Per person, per night
Rates valid from JUN/30/2015 until SEP/30/2015
Single

$245

$270

Double

$215

$245

Additional Bed / Bunk Bed

$175

$190

Child

$110

$120
Services
Thermal water swimming pool

Mineralized waters coming directly from the thermal fountains, with temperatures of 33ş.

SPA

Thermal baths in bathtubs or Jacuzzi, sauna, body massages and beauty care.

Children Club

A special place designed for our little ones from 2 to 10 years old.

Entertainment Area

This saloon, was created specially or teenagers and adults entertainment.

Cinema

This area is thought specially for the family and teenager gathering.

Baby Sitter

During all the activities held in the snow at Ski Nevados de Chillán, parents can be able to relax and enjoy while the children is taken care of.

Daily Entertainment Programs

Water gym, yoga, fun dance aerobics, trekking, day trip excursions, etc.

Special Programs

Every week there are new events specially designed for ski lovers or thermal water fans, such as: wine week, relaxing weeks, tango weeks, cultural weeks, etc.

Transportation

Exclusive Transfer services from and towards Concepcion and Chillán.
Our Rooms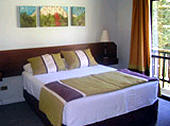 Hotel Nevados de Chillán, counts with cozy well decorated and comfortable rooms. Our service has Single, Doubles, Triple or Four room Capacity to make sure you have a memorable moment during your stay.
Our Gastronomy
In order to enjoy to the maximum your days in Nevados de Chillán, we also count with an excellent Gastronomy section that is well assorted with an excellent wine menu, a nice bar, cafeteria area where you will have the chance to gather, relax and enjoy of a great moment with your friends and family.
Restaurant: At our restaurant, you will be able to enjoy all of our Chilean and international cousine with a great service and staff.
Bar: The perfect place to rest after a hard but unforgettable day, together with a big variety of drinks and wines in a very nice environment to enjoy a relaxed conversation.
All the Adrenaline at Nevados de Chillán
Sliding on a smooth slope or simply live the adrenaline on a high speed ski track, on one of the best Latin American and worldwide ski centers. We count with the best available infrastructure and facilities to experience spectacular moments.
Some of the services offered are:
Ski Rental and Ski Lockers: Specialized staff that will help you and show you the direct access to all the tracks.
Ski School: Different levels for beginners and advanced learners, take a chance now!
Spring waters and Spa
Treat yourself with some love and experience the energy of the nature at our new premises that count with pools, spring waters and Spa. You will be in hands of experts that will give return to your body a renovated spirit and vitality.
Some of the services offered at Nevados de Chillan are:
Bathtub Thermal baths
Jacuzzi with thermal water
Sauna
Corporal massages
Beauty Care
Thermal Baths
Thermal baths & Spa at Hotel Nevados de Chillán

With an outdoor swimming pool that will allow you to enjoy all year around the best quality thermal water baths or simply have an individual thermal bath at our Spa.

Thermal baths at Valle Hermoso

Located in an amazing paradise scenery up in the mountain top, where you will be able to enjoy of 2 thermal water pools with different temperature each one of them, also you have a Spa with individual thermal water baths together with a picnic & camping area.

Thermal Baths at Parque de Agua

This center is located in the skirts of the Pirigallo hill, a beautiful water park that counts with 4 thermal water pools together with a toboggan that is the attraction for teenagers and children.
Ecosport
All the fun and extreme sports are available here at Nevados de Chillán.
All kind of entertainment is offered to our guests here at Nevados de Chillán. Starting with a simple walk to renovate your spirit sightseeing all the wonderful natural beauties of the Andean mountains or end up doing a "cross country" horseback ride full of adrenaline and excitement. Between other services Nevados de Chillán will offer you:
Trekking
Rappel
Mountain bike
Chair lifts
Horseback riding
Walks
Canyon cliffs descending
Canopy
Explorers Club
Outdoor activities specially thought for children of 6 to 15 years old.
General Conditions
Rates subject to change without previous notice. Rates subject to Hotel's reservation policies and operations.
Home › Ski Resorts › Termas de Chillán › Hotels › Gran Hotel Termas de Chillán